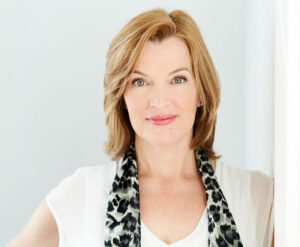 Sheila Walsh is a professional voice-talent, on-camera host and broadcast/podcast journalist.
Her voice has been featured on hundreds of projects – from The Toronto Blue Jays to Walmart, Winners and American Express. On radio – Sheila has anchored news and hosted content for Canada's biggest radio stations – Toronto's 104.5 CHUM FM, 98.1 CHFI and Newstalk 1010. Her on-camera portfolio includes host, interviewer, commentator and spokesperson for lifestyle and entertainment programming.
Sheila is also an experienced content creator where she consults, writes and produces material for various media and academia platforms.
Sheila was the first female Program Coordinator of the esteemed Humber College Radio Broadcasting Program, and she holds the title of the first female public service announcer in Major League Baseball (Toronto Blue Jays).
Sheila's home base is Toronto, where she has a fully equipped on-site studio. She holds a Master's Degree in Creative Media Practice and is a lifelong learner and idea generator.
She welcomes the opportunity to collaborate with you on voice and on-camera projects, radio and digital platforms, television, film, marketing, and other industries. Please visit the contact page to get in touch.