Thanks for visiting!
I have spent my career as a voice-over talent, radio host, broadcast journalist, on-camera presenter, media professor, public speaker, audio producer and podcaster.
In short, a multi-hyphenate.
And no, I'm not the Christian singer – she's the 'other' Sheila Walsh. Or, I guess, I'm the other Sheila Walsh.
But I digress…
My voice-over work has been heard around the globe ~ on radio and television commercials, documentaries, narrations, eLearning, retail,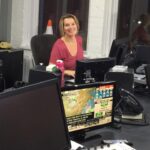 interactive displays and events. Even in-stadium – a career highlight for me ~  being the Toronto Blue Jays 'Public Service and Promotional Announcer'. That gave me the honour of being the first female to be heard in a Major League Baseball stadium.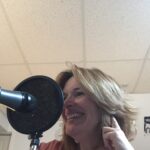 Along with my husband, we run ELM PODCASTING – a boutique audio production service. We named it ELM after the initials of our three children E~L~M. 
I spent many years on-the-air in Toronto radio – CHUM FM, CHFI and Newstalk 1010 to name a few, where my roles have included Host, News Anchor, Writer, Editor, Producer and Entertainment Reporter. Those roles led me to doing a great deal of public speaking – including emceeing large scale events like The Women of Influence Awards, concerts featuring Billy Ray Cyrus and others, and a live streamed Showcase event for Humber College.
I have dabbled in on-camera television work –  specializing in entertainment, lifestyle, travel, leisure and medical programming.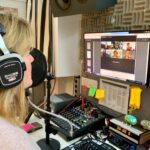 I returned to school as a mature student and received my MA in Creative Media Practice. I recently retired from my role as media professor, where I specialized in teaching podcasting, broadcasting, journalism and effective speaking at the Faculty of Media and Creative Arts, Humber College.
I look forward to working with you. How can I help?